Four hospitals pilot InteropEHRate solutions with European patients
Four hospitals pilot InteropEHRate solutions with European patients
InteropEHRate's privacy-preserving open protocols allow citizens to get access and control of their health data from healthcare providers and share this data with other healthcare providers, even cross-border, and with health research organizations.
To test care and research health data sharing use cases in real settings, four hospitals from four different European countries piloted the implementation of InteropEHRate solutions: CHU Liège (Liège, Belgium), Hygeia (Athens, Greece), Fondazione Toscana Gabriele Monasterio (Pisa, Italy) and Bagdasar-Arseni Hospital (Bucharest, Romania).
Throughout this summer, patients from Belgium, Greece and Italy travelled abroad and were visited by Greek, Italian and Romanian healthcare teams, exchanging their health data through their mobile devices. Likewise, health data sharing was also tested for health research purposes.
Foreign patients have experienced the usefulness and convenience of carrying their health data and sharing this data with medical and nursing clinical records, translating and transferring structured information from mobile devices to local health information systems. Through these exchanges, continuity and quality of care are reassured, and efficiency gains can be achieved by sharing diagnostic imaging and laboratory results without the need for duplications.
The results of these pilots will be presented during the upcoming InteropEHRate final conference that will take place in Liège, Belgium, on 28 September 2022.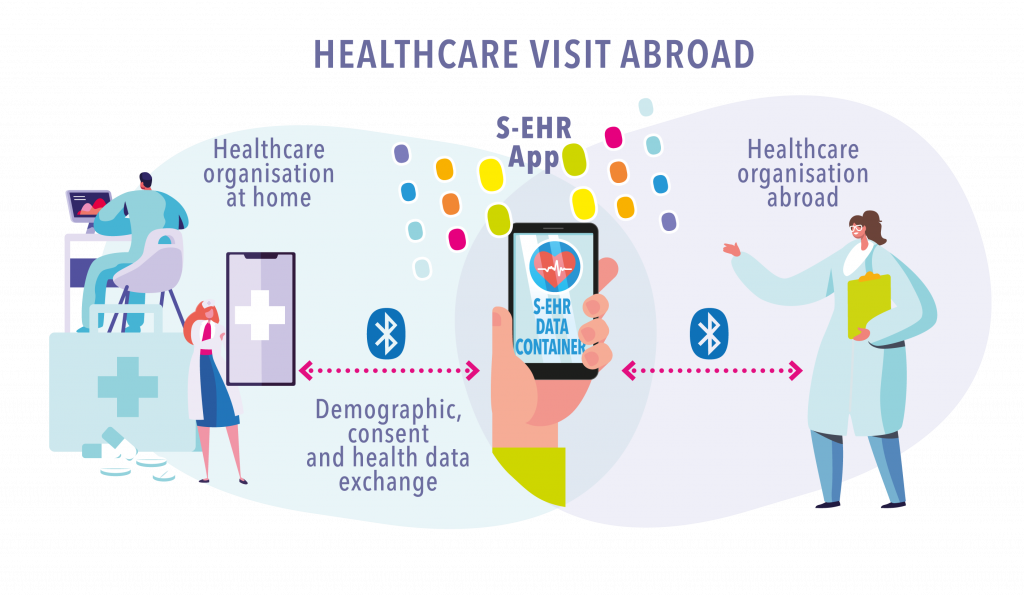 Press releases